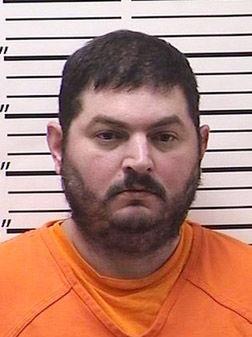 A 35-year-old Washburn County man is in the Barron County Jail on charges of theft, possession of illegal prescription drugs, and misconduct in office, according to an announcement jointly released today, Wednesday, March 11, by Barron County Sheriff Chris Fitzgerald and Washburn County Sheriff Dennis Stuart.
The suspect was identified as Brian Wyberg, who has been employed at the Washburn County Sheriff's Department for six years and was working as a dispatcher/jailer at the time of his arrest.
Stuart said Wyberg is on administrative leave pending the outcome of the investigation. He will be held in the Barron County Jail pending the filing of charges in Washburn County Circuit Court.