People wishing to donate to the Closs Family can do so with a new benefit account set up at Sterling Bank.
"The Closs Family Benefit Account," was opened up by family members Friday morning, Oct. 19, 2018, to handle the many requests from those wishing to donate.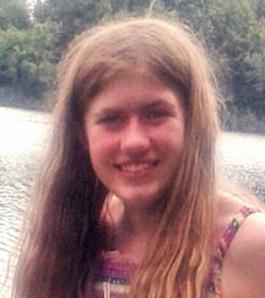 The account is with Sterling Bank and donations can be dropped off or mailed to any one of the bank's branches in Barron, Chetek, Rice Lake and Luck. The mailing address for the Chetek branch is Sterling Bank, PO box 106, 427 Second St., Chetek, WI 54728.
A nationwide search for Jayme Closs has been underway since early Monday, Oct. 15, 2018, after she was determined to be missing from her home where her father, James Closs, 56, and her mother, Denise Closs, 46, were found shot dead.
The case and search for the girl has gripped the community and the nation for the past five days. 
With the number of inquiries from people wishing to donate to the family, they decided to set up a benefit account at Sterling Bank, said Bob Smith, brother-in-law to Denise, on Friday.
They intend for the funds to help Jayme when she comes home. Smith said he had not been in contact with any other fundraisers set up online.
"We're still hoping that Jayme is coming home," Smith said. "She'll be needing a lot of care and counseling and that's how that money will be used." 
Smith declined to comment on the rest of the case and the family of James and Denise. He said he was advised by Sheriff Chris Fitzgerald to not to talk about it for the integrity of the investigation.