Barron County Cheese is closing its retail store at the end of October.
The reasons for this are less a story of slow sales, but rather of significant growth.
Online sales of the company's Cheese Bros. brand have skyrocketed over the past year and a half.
"It was so successful, it blew everything else out of the water," said Eric Ludy, co-owner of Barron County Cheese, along with Gene Graf.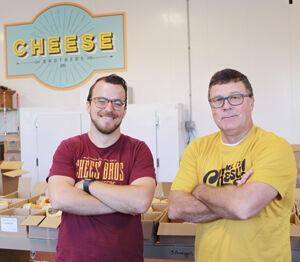 Graf added, "Even if the retail was doing better, we'd still need the space."
Ludy said the retail store is closing to make room for processing of more online orders.
Graf said, "We're sad that there won't be a place for people from Barron to come in, but we're excited that the whole country can try our cheese."
Graf and partners founded Barron County Cheese in 2005, sourcing cheese from multiple Wisconsin factories and packaging it for the private label industry.
Ludy and Graf started their own brand, Cheese Brothers, in 2015 to sell at festivals—from Bayfield Apple Fest to events in South Carolina, Arizona and many places in between. They also had a retail outlet in the Mall of America.
When COVID-19 halted events last year, it was a major disruption.
"I thought the business was done," said Ludy.
The company pivoted to online sales, which became an immediate success and is now one of the largest online sellers of cheese.
"We don't know exactly where we rank—we just know how busy we are," said Graf.
Graf and Ludy are not brothers by blood, but rather "bonded by the brotherhood of cheese," according to Cheesebros.com.
The Ludy family has a century of history in local cheesemaking.
In 1919, Fredrick "Fritz" Ludy immigrated from Switzerland to the U.S. and settled in Almena. Ludy founded Twin Town Cheese Factory in 1925. The Ludy family also founded Lake Country Dairy in Turtle Lake. Graf learned the trade there, and later joined Eric Ludy in the Barron-based business.
Though not actual brothers, the Cheese Bros. brand is a hit, with its colorful, sharp labeling and, of course, tasty products.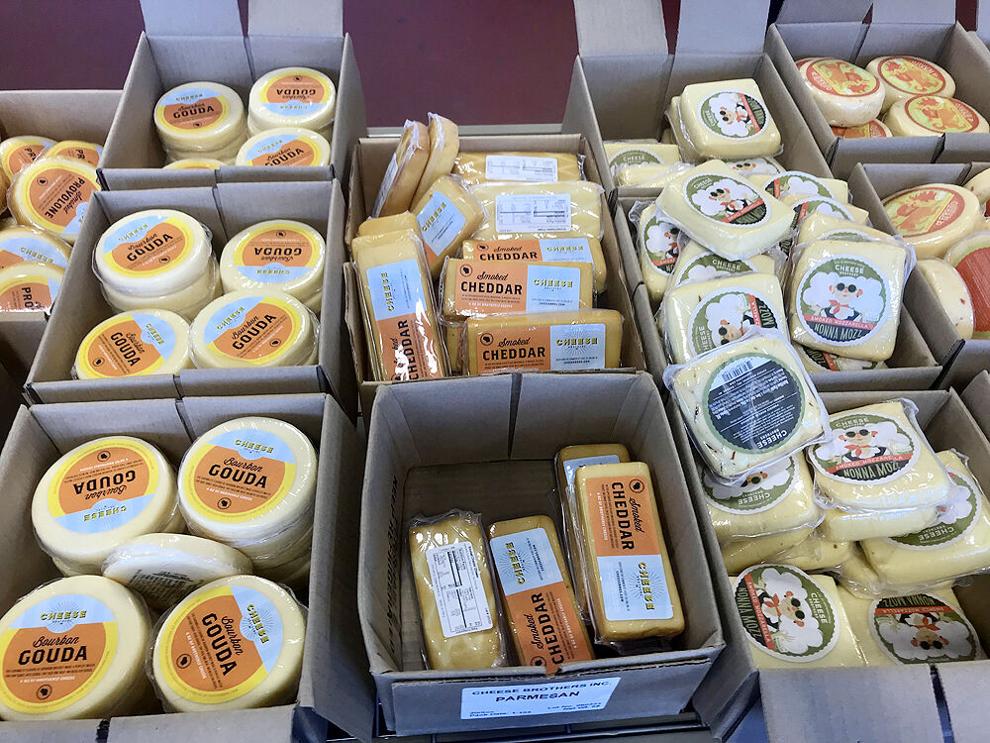 One of the flagships is Rhapsody, which is part Parmesan, part cheddar. There's several flavored cheeses, particularly goudas, like bourbon gouda and el diablo scorpion pepper Gouda.
Smoked cheeses are another mainstay—Graf has a proprietary cold induction system for natural smoking. Cheese Bros. has the top selling smoked Gouda in the U.S.
More recently the company has added Parmesan snack sticks, 15-year aged cheddar and even cheese curds, which keep their squeak all the way to the customer thanks to 2-day Fedex shipping.
"They're not just like straight out of the vat, but they're damn close," said Ludy.
Product boxes also include other specialty items like Wisconsin-made jams and mustards and caramels from Sugarwood in Cumberland.
The Red Apple Cheese brand, which was established by Graf and partners in the 1990s and is sold in supermarkets nationwide, is also part of Barron County Cheese. Red Apple, Cheese Bros. and Barron County Cheese all merged under one company this year. 
The retail and research/development space was opened in 2018 in the former Zimmerman Automotive building along Hwy. 8 on the east end of Barron.
Barron County Cheese employs about 75 people, but could use 100 the owners said.
And Graf said if business keeps up, they may soon need another building.
He said, "I think we're going to get bigger."
The retail store is currently open Thursdays, Fridays and Saturdays until Oct. 30.